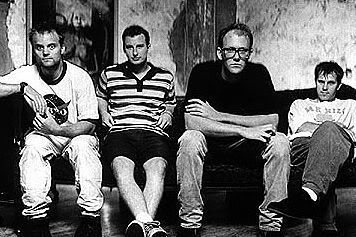 The Archers of Loaf
were so fucking awesome. I used to listen to them with my friend Barnaby Struve back at U of H, and I never bought their albums because I hated their name. Oh well. My loss. A couple of years later my brother went to see them play with At The Drive In and he said it was fucking amazing! I proceeded to dive in with full fervor. They are one of the most under-appreciated bands of the 90's. Fully noisy and fully anthemic and fully wonderful.
ARCHERS OF LOAF
Web In Front
*****
Form and File/Scenic Pastures (Live)
*****

Lowest Part Is Free
*****
Scenic Pastures
*****
What Did You Expect?
*****
Harnessed In Slums
*****
Underachievers March & Fight Song
*****
Might