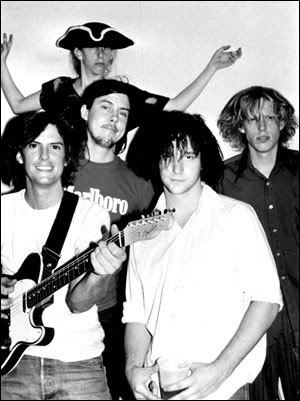 THE BUTTHOLE SURFERS
. I do not know how any band of the present or future will be able to match the sustained levels of insanity dropped upon us by the Butthole Surfers. This shit blew my mind. I used to be scared to buy these guys' albums. They were that weird. They are geniuses of musical insanity and their music is as close as you can get to an aural LSD experience. Fuck the prog.

THE BUTTHOLE SURFERS
Jimi (plus footage)
*****
Psychedelic (live)
*****
Who Was In My Room Last Night?
*****
22 Going On 23 (fan vid)
*****

Cherub
*****
The O-Men
*****
Hurdy Gurdy Man
*****
Bar-B-Que Movie (quite weird)
*****

Colored FBI Guy (live)
*****

Wooden Song
*****
Dum Dum (fan vid)
*****
Gary Floyd (live)
*****
BBQ Pope (live)
*****
The Lord Is A Monkey
*****
The Annoying Song (fan vid)